Line input converters can be used when either replacing an OEM radio and retaining the factory amplifier system or adding amplifiers to a system that does not have RCA outputs.
This is a versatile adapter that allows for multiple applications. If your receiver doesn't have preamp outputs and you want to connect it to an amp that doesn't have speaker level inputs, this adapter can be used to convert you receiver's speaker level outputs into preamp outputs.
When you are trying to connect an amplifier without speaker-level inputs to a car stereo that doesn't have preamp outputs or RCA outputs, that's when you'll need a line output converter to make it happen. Most line output converters can handle two and four speaker-level inputs, and two to four RCA outputs — but that all depends on how much you are willing to spend.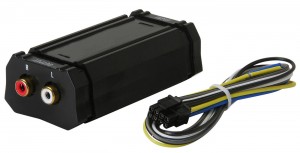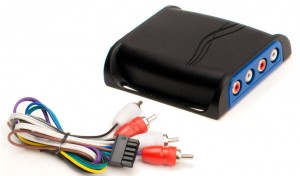 Some line output converters have up to eight inputs and eight outputs. This are high end adaptors and allow you to get a strong, full-range signal for your processors and amplifiers.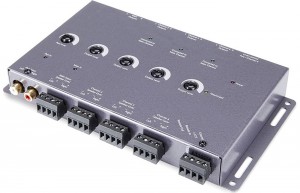 ---
The line input converter converts the high-level signal from your receiver's speaker-level outputs down to low-level signals that your amplifier can handle.
Don't cheat yourself out of all the performance your new radio or amplifier can deliver. Proper audio line level matching is critical when replacing your vehicle's factory (OEM) radio or amplifier. It can be the difference between a great sounding system that you enjoy every day and a noisy mess that drives you crazy.